Created in 1990 by Lorraine Meisner and Michael Schinitsky, Ph.D., Physicians and Scientists at the University of Wisconsin, Cellex-C is an international brand of anti-aging skin care for men and women.
The uniqueness of this Canadian company is the implantation and possession of the first patent related to vitamin C and its stabilized use in skin care . The products in the Cellex C International Inc range continue to use this unique patent, the effects of which are significant, on all continents, from the point of view of the results obtained in the short, medium and long term. The main element to be patented lies above all in the unique relationship between L-ascorbic acid (pure vitamin C in high concentration, and not a derivative), zinc and tyrosine.
Cellex-C anti-wrinkle is a topical formula that contains this antioxidant (vitamin C) in high concentration. High Potency Serum contains 10% and Advanced C Serum 17.5% (advanced range). This very liquid texture serum will act directly on the deep layers of the dermis, unlike a cream that acts on the surface. Reason why 3 or 4 drops are usually enough for the entire face. The brand is the only one to use the pioneering Bioderm technology (international patent n°4938969). Doctors and dermatologists who have studied the contribution of vitamin C to the skin agree that L-ascorbic acid, presented in this form, offers a unique solution to stimulate collagen synthesis and obtain its firmness.
We all know that free radicals induced by skin aging, stress, pollution, diet, tobacco, etc… quickly destroy the vitamin C present in our cells. The drop in collagen production generates the visible signs we know: sagging and wrinkled skin. Cellex-C anti-wrinkle is designed to provide the skin, in a localized and precise way, with up to twenty times more active vitamin C than the body can absorb orally. It is intended for use on all skin types (dry, oily, normal, colored or blemished).
Cellex-C treatments are also used in cosmetic surgery before and after surgery.
Please note that the development of the range does not stop at pure vitamin C serum. Since there are also other essential components for an anti-aging oriented care routine.
Among the moisturizing serums, let us mention the famous Hydra 5B Complex , which contains a very high percentage of hyaluronic acid, with the aim of hydrating the epidermis in depth in an exceptional way. As for the creams, SELINE E (dry skin), GLA EXTRA MOIST (very dry skin) and SEA SILK OIL FREE MOISTURIZER (oily skin), provide essential and highly effective hydration for the protection of the superficial layers of the skin. The complementarity of vitamin C and hyaluronic acid is interesting. It is part of a serious protocol developed by the laboratory. And all the originality is there! We will return to the different rituals recommended by the brand.
What results do those who use Cellex-C obtain?
In order to get an accurate answer to this very legitimate question, we asked the Canadian company to provide us with the results of any studies it may have conducted. Not all anti-aging brands do this, except for surveys or other user satisfaction surveys chosen by the brand itself (which have little value). In particular, we wanted to know how, from a scientific point of view, the results obtained could be validated.
Below is the graph illustrating this study. 8 month treatment .
26.3%: improved, even or brighter complexion

31.6% fewer stains

47.4% improved tone

36.8% smoother skin

84.2% wrinkle reduction
As we see, medical tests are about concrete results and not about visible perception, since the numbers are very precise! How can we measure a reduction in wrinkles objectively? Quite simply thanks to a technique called profilometry that provides a before/after assessment of skin surface changes. In this way, a silicone molding is made directly on the face (like a mask) to capture the wrinklesand facial irregularities. This cast is then inverted to show raised wrinkles and smooth, sunken skin. Therefore, it is enough to carry out a molding at the beginning of the treatment, then a second molding at the end of the treatment. Then, to accurately measure (using a contact process or scanning optics) the differences obtained between the data collected before and after. You had to think about it… These figures can be on the order of a nanometer or a micrometer.
The secrets of the Cellex C patent
The Cellex C laboratory is a pioneer in the cosmetic care of vitamin C. It is the first to have formulated a serum that offers a profound effect on aging skin. This unique complex is based on a delicate balance, as we have seen, of ascorbic acid (pure vitamin C), zinc and tyrosine to drastically improve the appearance and texture of mature skin, or in the aging phase (that is, from of 30 years). on average). It is also medically recognized that sagging skin, wrinkles, pigment spots, and other visible signs of skin deterioration are primarily due to free radicals that oxidize the skin. Hence the essential contribution of antioxidants in anti-aging cosmetics.
What role does the presence of Zinc play?
Although vitamin C is powerful enough as an antioxidant, it needs help to produce healthy collagen, that well-known substance essential for the suppleness and elasticity of our skin. Of course, here the collagen is not injected with a syringe but is produced naturally to give a youthful appearance and smooth the oval of the face. One of these «stimulants» is precisely zinc. Like vitamin C, the levels of zinc present in our skin cells decrease with age and sun damage. Its contribution thus helps to promote the renewal of collagen and firm the skin. Zinc is an anti-inflammatory trace element known for its healing effects, promoting the production of collagen and the replacement of «defective» elements.
What is Tyrosine intake for?
Another component of natural collagen production is tyrosine. This is an important amino acid needed to support cell renewal as well as the production of proteins involved in skin restructuring and repair. Did you know that the tyrosine present in our body participates in dopamine, that substance that makes us happy? From a dermatological point of view that you see, even if a balanced diet contains adequate amounts of vitamin C, zinc and tyrosine, it does not mean that they treat the epidermis, but if the cell phone is over-exposed to the sun.
Why ? Solar radiation, our environment, pollution, tobacco, our diet… can damage the fragile capillary paths that «feed» the skin. Nutrients circulating in the bloodstream can eventually no longer reach the skin in sufficient quantities. However, without these essential elements, skin cells can no longer produce the healthy collagen needed to maintain youthful, firm skin. Therefore, the patented Cellex C complex works synergistically to help the skin properly "nourish" itself with antioxidant vitamin C. This is how the laboratory can take advantage of the results it obtains. No other brand in the world has the unique composition of this effective brochure. No other international brand shows theresult of an 84.2% reduction in wrinkles after treatment.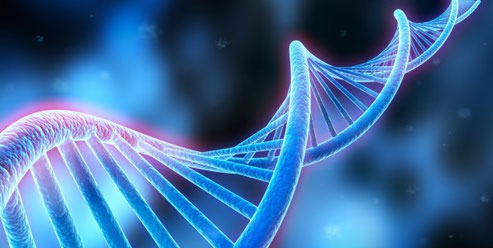 Pure vitamin C versus its derivatives
Only L-ascorbic acid is found in vegetables, fruits and in animals that manage to produce their own vitamin C. It is very unstable in nature and therefore difficult to «stabilize» in a bottle! In an effort to replicate the medical community's findings on the effects of vitamin C on the skin, many cosmetic manufacturers incorporate a small percentage of L-ascorbic acid into their skin care, along with supplemental vitamin C derivatives, more stable. But this alchemy can in no way produce the same results.
Why ? Scientific literature shows that L-ascorbic acid in a small amount in a test preparation is not enough to benefit the skin. The ideal minimum amount is around 10% see more. Additional studies also show that it must be presented in a low pH formula to achieve optimal skin tightening effects. The tests carried out show the need for a pH between 2 and 2.5. This low pH allows optimal penetration into the skin.. The higher the pH is above 2.5 (high range), the more L-ascorbic acid is transformed into an altered form of vitamin C that is less effective, less bioavailable to the skin. At a pH of 4.5, there is no absorption through the skin. Better imagine the complexity of creating a cosmetic containing L ascorbic acid in sufficient concentration to fight wrinkles!
Which Cellex-C protocol to implement?
There are several protocols depending on your skin type (dry, oily, very dry, mature, etc.). We offer you a standardized care ritual that you can adapt according to your needs. Do not hesitate to consult authorized resellers of the Cellex-C brand in institutes, pharmacies and beauticians. Online, the Restez-jeune-avec-cellex-c.com blog is a treasure trove of information that answers with some "readability" the questions you are likely to ask yourself. The main criterion to remember is the order in which the treatments are applied, waiting 1 minute between each one for perfect absorption before the next step.
1- Cleaning (morning and night)
Cleansing milk with fruit acids combined with plant extracts such as Gentle Cleansing Milk responds to your first beauty gesture. Designed to remove embedded surface impurities, makeup and contaminants. All you have to do is apply a little product to the palm of your hand. Gently massage the milk into the skin of your face, avoiding the eye area. You can use a cotton ball or your fingers for a good distribution. Rinse well with warm water. Then dry with a towel, without rubbing.
2- Toning (morning and night)
Cellex-C Cool Skin Mist is a herbal toner. A beauty water containing fruit acids that allows your epidermis to always remain fresh and radiant. To do this, moisten a cotton pad with Fresh Complexion Mist and gently apply to face and neck. No need to rinse! For lovers of micellar waters, this is an interesting alternative.
3 – Vitamin C serum (morning)
This is the heart of the Cellex-C ritual: the "High Power" serum (10% L ascorbic acid) or the "Advanced-C serum" (17.5% L ascorbic acid) are essential. Place 4 drops of serum in the palm of your hand, then apply to face and neck, avoiding the eye area, including the eyelids. Then wait for the serum to fully penetrate for about 1 minute. At the beginning of the treatment, your skin will absorb the product quite quickly, it will be replenished with vitamin C. You may feel tingling, this is completely normal. Being a serum, not a cream, a few drops are enough for a very satisfactory result. This serum is highly concentrated in L-ascorbic acid. Applying too much will dry out the skin.
4- Eye contour serum (morning)
Cellex-C Eye Contour Gel helps reduce the appearance of fine lines around the eye area. Take 1 to 2 drops of Eye Contour Gel in the palm of your hand. Following the same principle as the previous serum, using the tip of the index finger of the opposite hand, apply on the orbital bone and the crow's feet and the external areas of the eye.
5- Moisturizing eye contour (morning)
This optional step allows additional hydration on the surface of this fragile area of ​​the face. GLA Eye Balm is a non-irritating tailored moisturizer that is suitable for all skin types. You can also use the Ageless Young Eye Contour Gel. It is a youth cure for your eyes. Presented in a light gel texture, it aims to reduce the sagging and tired appearance of the eyes. In 6 months of treatment, it significantly reduces the depth of wrinkles and improves the density around the eye. Simply apply a thin layer of any of these creams (GLA Eye Balm or Age.less Eye Contour Gel) to the outer areas of the eye, 1 minute after the previous serum.
6- Moisturizing serum with hyaluronic acid (morning and night)
6.1- The hyaluronic acid serum helps to recover a smoother, silkier and firmer skin, to the touch and visually. Cellex-C Hydra 5B Complex or Skin Hydration Complex (in the advanced range) both correspond to this step of intense hydration.
6.2- You can also replace it with the moisturizing serum "AGE LESS 15 – Skin Signaling Serum". One of the best sellers in the range. Age Under 15 is a hydrating formula designed to make your skin look younger than it really is. Apply 4 drops of serum to the entire face and neck. For Ageless 15, one or two doses are enough. Apply in light circular massages.
7- Exfoliate
7.1 – Every other day, at night , after hyaluronic acid or Ageless15, apply the New Complexion Cream, an exfoliating cream that does not lighten. Rub with small concentric movements. Do not wear anything else that night for proper nighttime action.
7.2 One night a week, one night and in addition to those in which you use New Complexion Cream, apply Clear Complexion Mask avoiding the eye and lip area. It is a mask that is applied in a thick layer, which is left to act for 15 to 30 minutes for an enzymatic action. Rinse with warm water. Finish with a splash of cold water to close the pores. It is enriched with wintergreen and scented with botanical oils of peppermint and eucalyptus. Always apply a moisturizer after a face mask.
8 – Moisturizing face cream (morning and night)
Hidrasuave is a state-of-the-art moisturizing cream without perfume, without parabens, without artifice, a must-try! This is the latest from Cellex-C. Contains probiotic extract for sustained hydration, hydrolyzed rice protein (peptides), cassia seed extract (protects and moisturizes), black rice extract (phytoactive), rice bran oil (is the shell of whole grain rice) and camellia seed oil (rich in polyphenols, vitamin E and bioflavonoids).
In the Cellex-C moisturizing range, it is advisable to determine your skin type on purpose to select the one that will meet the expectations of your epidermis.
Selina E

is a vitamin E-rich moisturizer that immediately produces smoother, silkier skin.

It is suitable for normal skin with a tendency to dryness.

GLA extra moist

is a cream for very dry or sensitive skin that contains linolenic acid, known to increase the flexibility and permeability of cell membranes.

Sea silk oil-free moisturizer

meets the needs of oily skin, oil-free, enriched with DMEA (an antioxidant found naturally in fish)
How to identify at a glance the function of a Cellex-C product?
You may not have paid attention to it, but the packaging on a white background has color codes:
The line with the red border –

Cellex-C Complex

-.

This is the treatment range that contains the Cellex-C patent and is designed to provide L ascorbic acid to your skin and accelerate collagen production naturally.

This range includes High Potency Serum, Advanced C Serum, Eye Contour Gel, Advanced C Eye Toning Gel, Firming Cream Plus, Eye Contour Plus Cream, Advanced C Sikin Lifting Cream and Fade Away Anti-Imperfection Gel.

The line with the blue border –

Enhancers

– Components of moisturizing creams.

Each product contains at least one natural component beneficial to creating smooth, supple skin.

We find there Hydra 5B Complex, Skin Hydration Complex, Seline E, Sea Silk Oil-Free Moisturizer, GLA Extra moist, GLA Eye balm, for example.

The line with the green border –

Betaplex

– brings together formulations based on fruit acids, the famous AHAs and BHAs.

Therefore, the Cellex C Betaplex products include the Gentle Foaming Cleanser, Gentle Cleansing Milk, New Complexion Cream and Clear Complexion Mask.

Arrangements

au liseret

violet are an ad hoc line designed to correct a localized skin problem.

The two star treatments are Under eye toning gel (against dark circles and puffiness) and Skin perfecting pen (imperfections corrector).
Cellex-C and international stars
Needless to say, like any international cosmetics company worth its salt, it has a huge public following! But unlike other «worthwhile» brands (yes, it's a nod to L'Oréal), Cellex-C doesn't promote them with much publicity… You almost have to do extensive research in confidential interviews, the specialized press or magazines to discover the names of personalities who use Cellex-C skin care. The subject of anti-aging is a bit of a taboo, we have compiled a list of (mainly) American stars, but we also have 2 French ones!
Uma Thurman, American actress you may have seen in Kill Bill or Pulp Fiction

Cindy Crawford, model born in 1966

Sylvester Stallone

Hillary Clinton, former United States Secretary of State, born 1947

Julia Roberts, Pretty Woman actress born 1967

Oprah Winfrey, American TV Host

Al Gore, the former Vice President of the United States, born in 1948 (a man!)

Reese Witherspoon, well-known actress of the younger generation, heroine of A Blonde's Revenge and Sex Intentions

Sarah Jessica Parker, born 1965, American actress from the television series Sex and the City.

Courtney Love, singer and musician, widow of Nirvana's Kurt Koben

Catherine Deneuve, our beautiful French actress

his daughter Chiara Mastroianni

Jennifer Aniston, born in 1969, the American actress revealed in the series Friends

Demi Moore, born 1962, American actress from Ghost, the Juror, Indecent Proposal… ex-wife of Bruce Willis

Joan Collins from the Dynasty series, born May 23, 1933. This latest celebrity has a special history with Cellex-C.

her as she used Cellex-C skin care products for several years to the point of becoming the face of the Ageless 15 serum we told you about earlier.
Our opinion !
As you may have understood, we really wanted to write this long article to highlight a brand we believe in. Not because of his speech or his promises, but because of the results we have seen for ourselves. There is nothing better than trying it yourself. At the same time, every man or woman must humbly acknowledge that the aging of our bodies(and more particularly skin aging), is an inescapable reality that comes from multiple factors. We are not all the same and we cannot, objectively, have skin without visible signs of aging, over the years! But we can still act… This is what we have tried to demonstrate through this post to which we have knowingly given a scientific dimension. Because, as you may have understood, pure vitamin C (and precisely L-ascorbic acid), zinc, tyrosine… and hyaluronic acid are not substances chosen at random. Its dosage and its association either. Only Cellex-C offers such convincing numerical results.
And in the end there are only 2 alternatives :
the

plastic surgery

.

Judicious according to some who use this technique, remember that it is a medical act that we understand perfectly.

Quite expensive, it must be admitted, many are not prepared to take the step of injections of hyaluronic acid or botox to eliminate wrinkles.

The main advantage of this method is immediacy.

The disadvantage is the need to renew the sessions (6 months to 1 year).

The second solution is to resort to

sophisticated cosmetic treatments

.

Risk-free and less expensive than «the syringe», it is a means that can be easily implemented.

You do not run the risk of distorting your face!
The Cellex-C range is available at authorized points of sale and authorized resellers in the network