Attached to the nobility of this shaving accessory, more and more demanding men are choosing a safety razor. If you are leaning more towards low cost disposables for economy, we must admit that you are wrong, because a quality razor lasts much longer! Not to mention a more comfortable gesture.
The alternative will then be to resort to mid-range razors such as the Gillette or Wilkinson Sword brands available in supermarkets. Interchangeable heads are easy to handle. With age and increased sensitivity to repeated shaving, a properly lubricated 5-blade tool remains a classic of its kind.
For lovers of beautiful objects, in desperate need of a close shave, safety razors are an investment of choice. With the resurgence of the use of shaving soap and shaving brush, it is the ideal addition to your barber kit , as before. Especially since the grip is easy, unlike the traditional razor that requires real dexterity.
Since 1973, the Paker brand has quickly established itself as the world leader in safety razor design and innovation. This family business combines the choice of beautiful materials and the excellence of a workmanship of excellence. The objects are solid and powerful, something to delight today's man!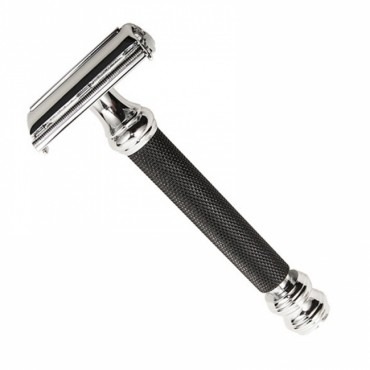 The butterfly knife is undoubtedly a classic of its kind. The 76R model is a loan of elegance and power. Its chrome-plated brass handle is well balanced, neither too heavy nor too light. A chiselled handle allows for easy handling, without the risk of slipping. It's great ! Just like changing the blades. It is enough to unscrew the tip to observe the opening of the head and change the blade. A need!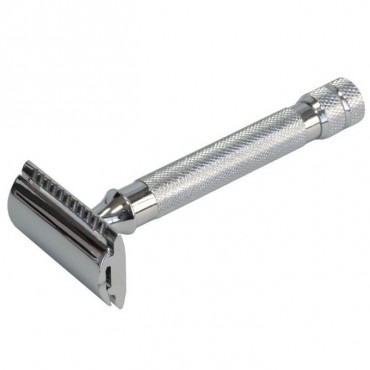 The Model 91R is one of Parker's closed comb safety razors. Less aggressive than the so-called open combs, you can use it without too much risk to begin with. But many experienced people continue to use it regardless of their beard type. Solid and totally safe, it is made of stainless steel.
A safety razor with an open comb has a notch in the part of the head. The blade is more in contact with the skin when shaving. Which is why it is rather reserved for beards with coarse hair and those who shave 2 or 3 times a week because the tool is more offensive than a closed comb razor .
The latter will be able to answer men who shave more often, 4 or 5 times a week. In general, if it has an adjustable function, it allows defining the positioning of the blade housed inside the head for a more or less severe contact with the skin.
Finally, a butterfly razor simply corresponds to a tool whose head opens in two parts from above. In addition to the undeniable aesthetic appearance, it is above all the ease of changing the blade that stands out. Perfect to start…
If no one can boast of having the ideal accessory, the truth is that choosing this type of shaving instrument is undoubtedly a good step forward in your morning routine. Coming back is often difficult!