Amongst the hairstyle crowd, Julien Doré is a muse when it comes to men's buns. If he is systematically cited when this masculine hairstyle is proposed, it is because the singer knew how to be among the forerunners of modernity, and very soon he knew how to show how it should be worn.
Dangerous to perform on one's own without a certain dexterity, a man bun Success is above all a difficult choice to know if it really suits you. It is obvious that this choice responds to a need to stand out showing a unique style, even quirky, depending on the morphology of your face! But there is no doubt that, combined with a male skin care routine, for a perfect complexion, your power of seduction will be multiplied by ten!
To achieve this hairstyle, you need to have long enough hair to be able to wear a small ponytail. The hair that you are going to collect as a bouquet of flowers will be held with an elastic. Most of the time, to be able to wear it easily, the chignon includes all the hair of the face, if its length allows it, including those above the forehead and those on the sides. This allows for a high chignon (at the level of the crown of the skull). This is called a » top knot » in English, which means «knot.» In practice, a lock is formed by bunching the hair towards the back of the head, tied around the elastic. Finally, you wrap everything around the base, to form a nest…! Secure with bobby pins or a second thin elastic.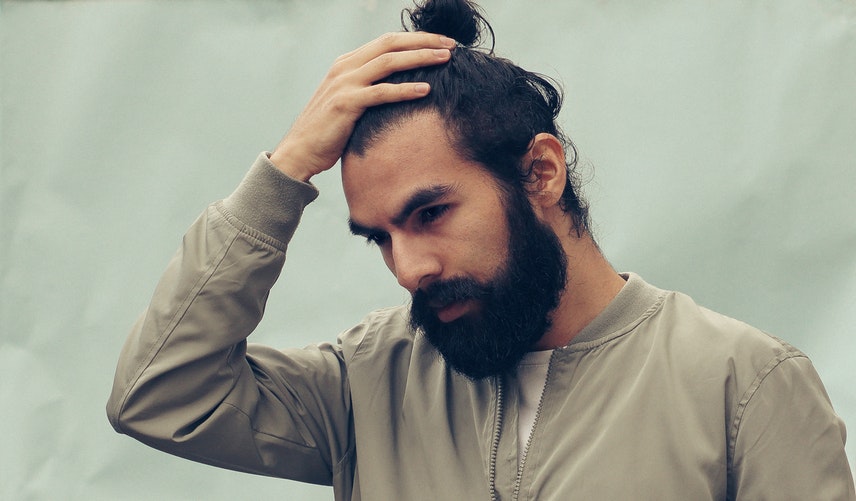 Others will prefer to keep one or more strands resting casually on the forehead. This allows a lower bun to be formed to maintain a harmonious balance from front to back and top to bottom. it's called the ponytail bun . Very fashionable among men at the moment. The technique is identical, taking care to brush the hair well beforehand to untangle the hairstyle. It's up to you to determine the ideal height for your bun: high, medium or low. Beginners or the less daring prefer a mid head bun or a low bun.
the man bun , if it is very low, is easier to achieve because you can catch the hair without too much difficulty. Again, you need a certain length of course! Gather your hair in a ponytail just above the nape of your neck. Put on one elastic, then fold the quilt over itself to secure it to its base with a second elastic.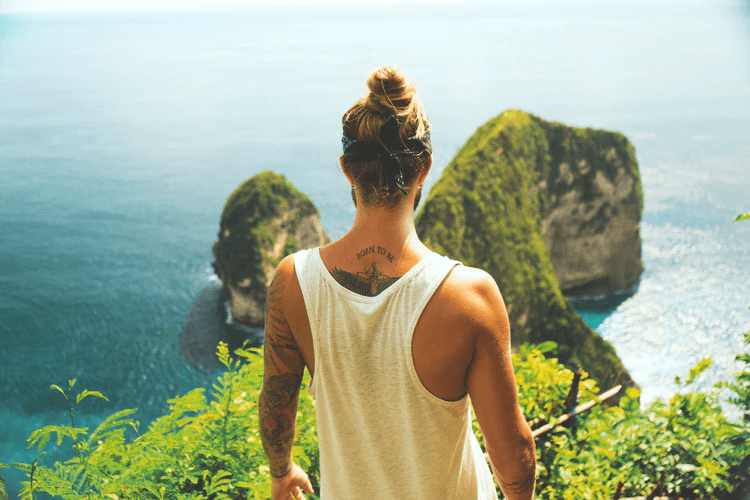 If you have a beard, this is something to keep in mind. The chignon allows you to noticeably stretch your hairstyle backwards, thus clearing the face. The short beard perfectly counteracts this hairstyle giving it a more masculine character. If you have a rather round face and the bun tempts you, wear the blouse associating it with a fairly long beard.
The » man bun «, where the man bun is, is not suitable for everyone but it ensures a certain attitude to men who dare to wear it. Don't forget that you will be more likely to damage your hair if you work it in a «pulled» and «tied» manner. The use of a moisturizing hair mask weekly, and a nourishing and detangling conditioner every 3 days, is necessary!
Photo credit: France 2 / Culturebox